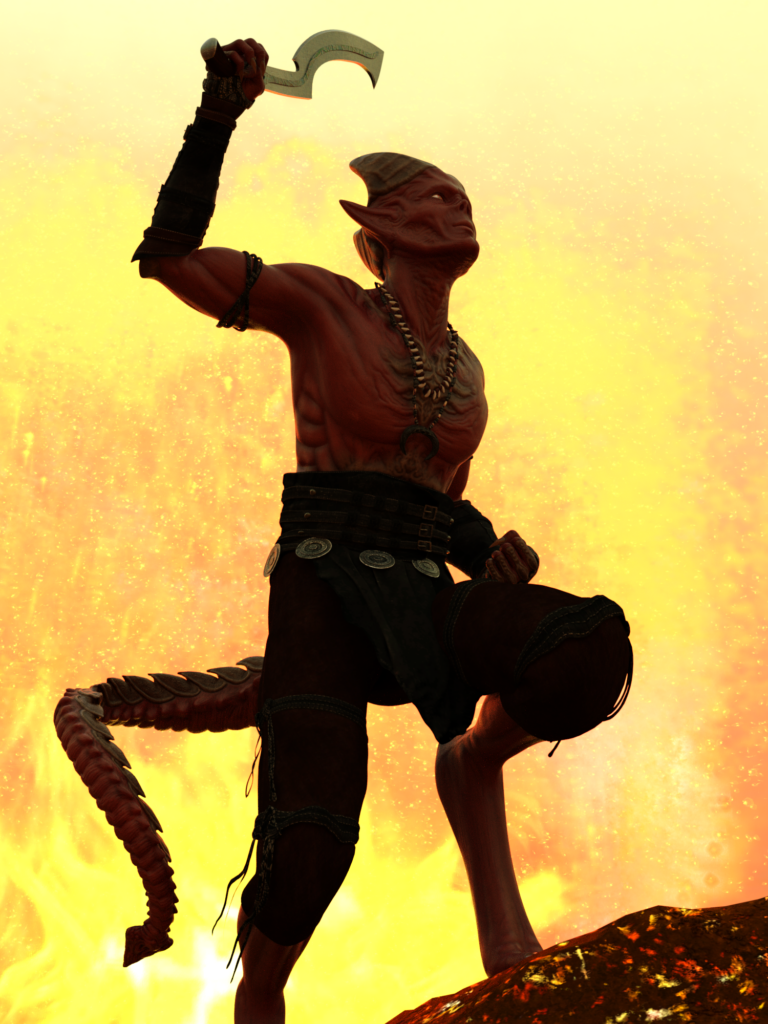 ---
CLEA DATA FILE
Identity:

CLEA Classification:
Special Skills and/or Abilities:
Full spectrum of demonic powers
Weapon is able to cut through almost anything, even if protected by magic
Limitation(s)/Weakness(s):
Rap Sheet/Criminal Traits:
---
Notes/History
Tabrak is one of the ancient demons that came from a time before the truce with the Angels. He is the younger brother of Kinen and also the brother of Ghassih. Having already amassed power he rarely travels to the mortal realm unless provoked.