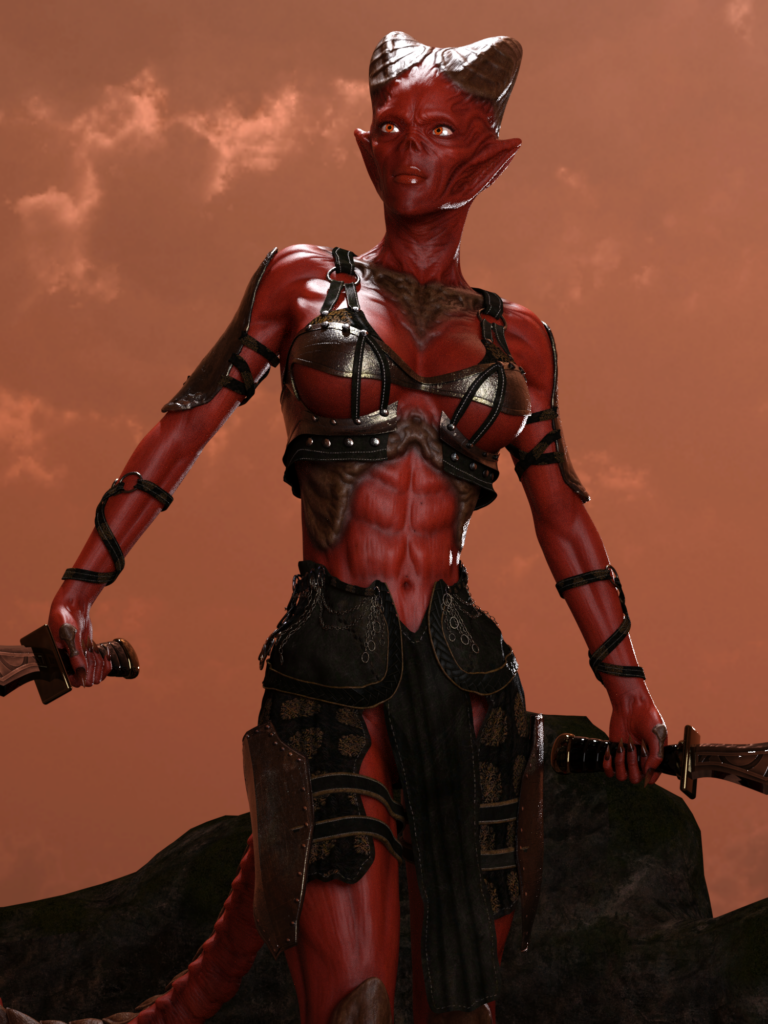 ---
CLEA DATA FILE
Identity:

CLEA Classification:
Special Skills and/or Abilities:
Full spectrum of demonic powers
Her weapons are  able to cut through almost anything, even if protected by magic
Limitation(s)/Weakness(s):
Rap Sheet/Criminal Traits:
---
Notes/History
Ghassih is perhaps the oldest of the Demonesses. Sister of Kinen and Tabrak, she has existed from a time before the truce between the Angels. in their wars she was greatly feared for her fighting ability and was strong enough to deal with Archangels on their own terms.
Following the truce Ghassih rarely visits the mortal realm unless a threat is made to her existance.