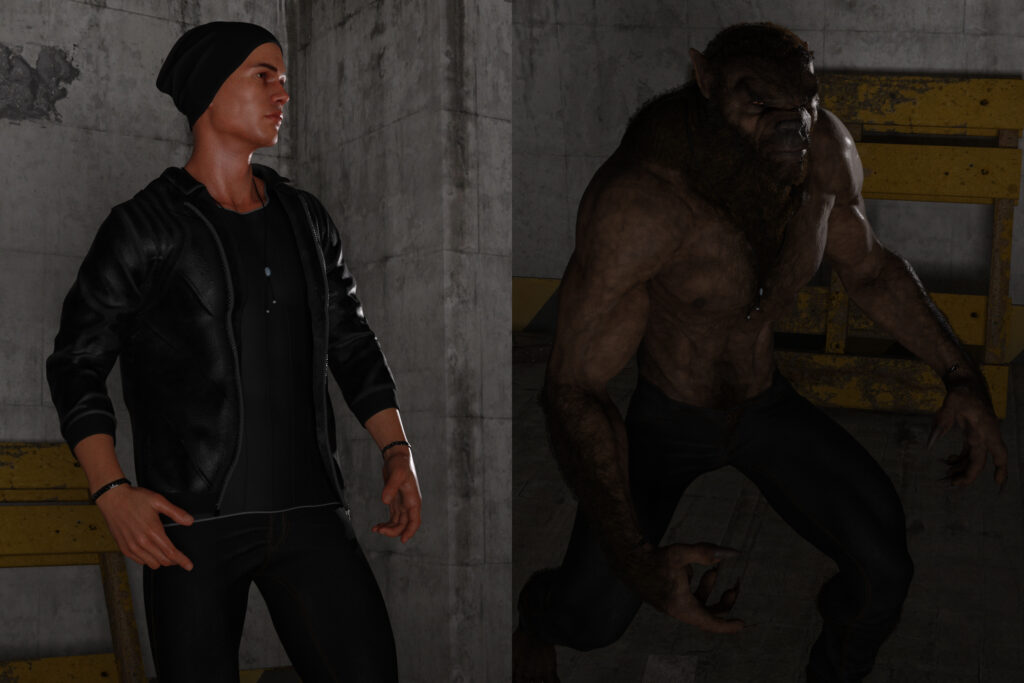 ---
CLEA DATA FILE
Identity:

Savage Claw – Hayden Fuchs
CLEA Classification:
Special Skills and/or Abilities:
All associated abilities attributed to true Werewolves
Limitation(s)/Weakness(s):
All negative abilities attributed to true Werewolves
Rap Sheet/Criminal Traits:
Assault
Attempted Murder?
Murder
---
Notes/History
Savage Claw, like many True Werewolves that are considered threat, is a loner. Those that live in the Packs often try to stay out of trouble in order to protect the group by not drawing attention.
It is believed that Savage Claw was once a pack member but started to embrace his animal side a little too much. Expelled from his pack he has since decided to take on work for criminals that embraces his need to hunt and fight. As he considers himself superior to humans this means he is extremely dangerous and there has been rumours that he has killed employers that have chosen not to honour their agreements.